Update 0.082 The 8x16 sprites mode
---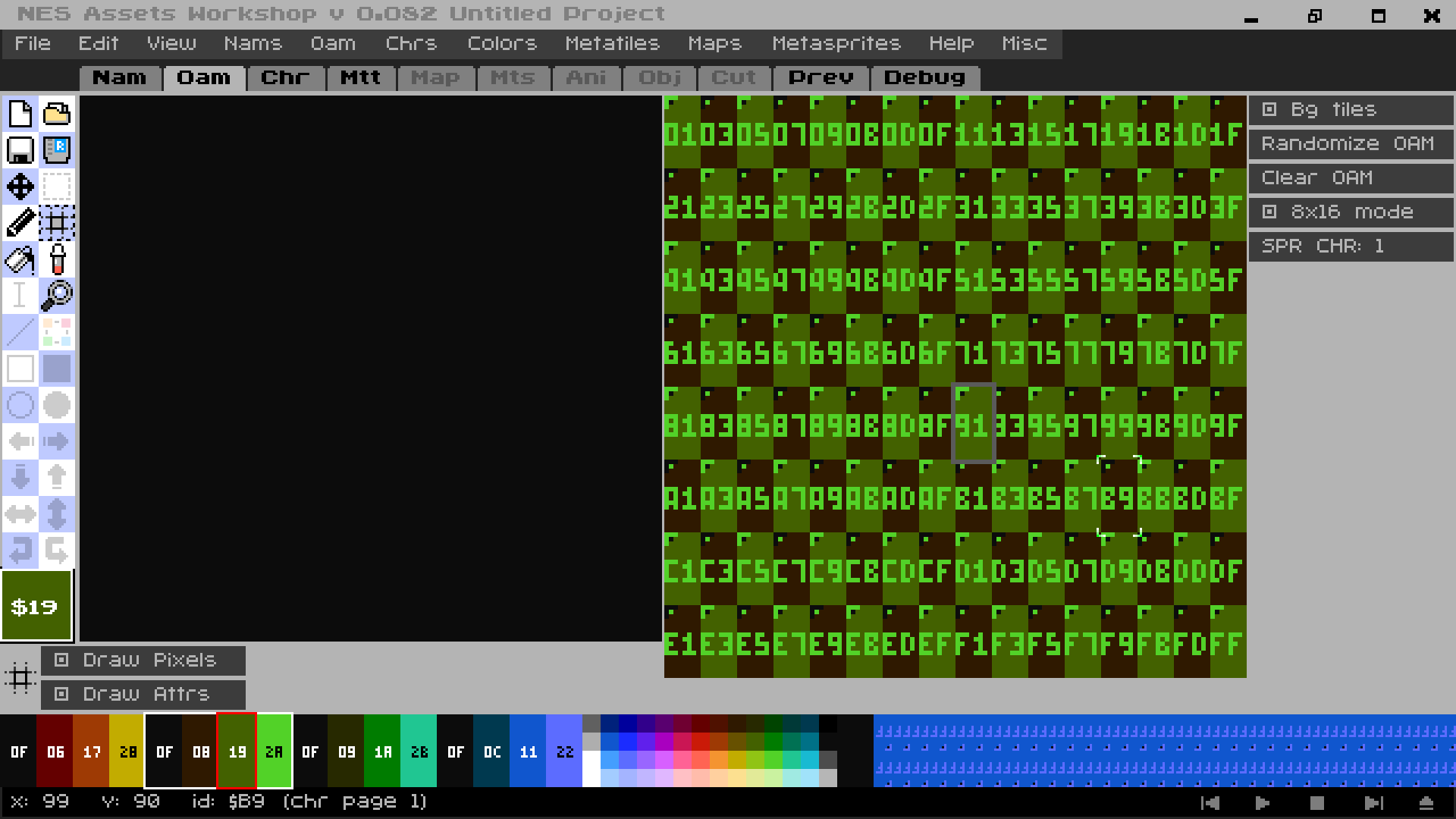 - 8x16 sprites mode support.

- Made NAW's speed adaptative. 120 fps when drawing, 30 fps when idle, 5 fps when NAW is out of focus or 60 fps otherwise.
- Added a full OAM viewer to the OAM module. It is planned for it to become a sprite selector.
- Added "Export Canvas" button (F12 hotkey). It exports the current view. If viewing OAM and backgrounds are disabled it has transparency.
- Removed "export screenshot" function.
- Improved the export of ppu mask, ppu control and ppu scroll registers to the NROM file. Missing grayscale/emphasis bits and high scroll.

- Several bug fixes.
Get NES Assets Workshop: NAW